Investing in Laurel's promise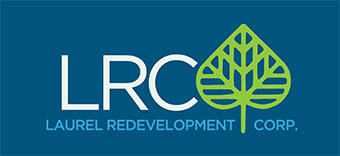 With an entrepreneurial spirit, the nonprofit Laurel Redevelopment Corporation is investing in the promise of Laurel. Since 1992, the LRC has purchased, cleared and rebuilt on more than 30 parcels—creating new businesses, parks, upscale villas, a restaurant, and a variety of office and commercial space.
More recently, the LRC has taken on an expanded role of helping the town promote its new Downtown Development District and taking the lead in revitalizing the Old Town neighborhood just south of the waterfront. The LRC also is supporting The Ramble redevelopment initiative with strategic acquisitions.
Learn about the LRC's ongoing redevelopment efforts, success stories and future plans.
Properties available for sale
For the first time, the LRC has listed two of its rental-income properties for sale. The properties total 8,712 square feet and overlook Janosik Park, Broad Creek and Records Pond.
State grant will help complete Villas on Broad Creek
Laurel's Downtown Development District got the go-ahead for its first large project, the completion of The Villas on Broad Creek. Developer Mike Meoli, who built the first phase of the Villas, will complete the project with 10 waterfront townhomes. When Meoli completes the project, he will receive a rebate of more than $400,000 from the state, which makes the financing of the project less risky. Learn more about the DDD.